Company Profile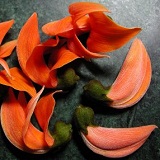 Palas is headquartered in New Delhi, India. Main manufacturing facilities are in New Delhi, with sales & service offices in Bangalore, Chennai and Mumbai.
Palas manufactures:
Touch screen monitors, All-in-ones, Industrial Touch Panel PCs
Smart Card Readers for ATM's, kiosks and POS systems
Digital Signage Systems for Malls, Factories, Buildings
Smart City Information & Transaction kiosks
Self Ordering Kiosks & software for restaurants
SAVE THE ENVIRONMENT
Palas Software Private limited, as a sustainable responsible company, is committed to providing a safe, healthy & clean work environment to employees, prevention of pollution and continual improvement in environmental performance by controlling the impact of its activities, products and services.
Palas's product contains electronics. At the end of its useful life, please give it only to re-cyclers authorised by the Govt under the guidelines of the Ministry of Environment, Forest and Climate Change, Government of India, E-Waste Management Rules, 2016. In case of any difficulty, we commit to take back any Palas manufactured product that is no longer of use; please return it to our offices in Delhi, Mumbai, Chennai, and we will arrange secure disposal as per Govt guidelines and best practices
MileStone
1984 - Started operations as a manufacturing of packaging - Plastics, injection & blow moulding, duplex cartoons, tin cans.

1992-99 - Process Control & automation division, offering turnkey automation solutions integrating diverse platforms such as Honeywell, Allen-Bradley and Siemens with application software developed by Palas. Clients included leading companies in the pharmaceutical, power, food & steel industries.

1997 - Palas began working with touch screens as a means of providing a simplified interface for their clients' increasingly complex industrial control machinery. Introducing a relatively unheard of technology in India, Palas actively partnered with customers to release a number of groundbreaking touch screen applications.

2006 - Demand from Palas's touch screen OEM customers led Palas to add thermal printers and smart card readers to its range.

2011 - Became the first Indian manufacturer of dip-type smart card readers to read magnetic swipe & IC chip cards for use in ATMs & Kiosks.

2012 - Started manufacture of MultiTouch industrial PC's. Specialised touch software solutions were developed, for digital signage, process automation and quality control.

2014 - Started manufacture of Touchscreen tables & kiosks.

2016 - Developed touch based hardware/software solutions for paperless factories, including shop-floor data entry.

2017 - Added ISO14001 certification to the existing ISO9001. Manufactured solar powered sunlight readable kiosks for outdoor use. Manufactured Transaction kiosks for Smart City projects. Developed IoT kiosks with environment sensors. Replaced factory diesel gensets with Solar for partial power back-up.

2018: Object Recognition Module developed Self Service systems for vending, food ordering.

2019: Developed Electric Vehicle Charging Stations.

2020 - Focussed on Self-service solutions
Developed software for contactless:
a. Registration of patients at hospitals
b. Visitor registration in factories, offices
c. Employee attendance using employee phones
d. Self-ordering in restaurants
Manufactured Smart Vending Machines, Self-Service Print Stations

2022 - Automatic Biryani Vending Machine made by Palas, launched in Chennai

Palas is today South Asia's largest manufacture of touch screen systems.

Palas has always been professionally owned and managed. The founder, majority shareholder and Managing Director is a graduate of IIT Delhi and IIM Calcutta.