Product Applications
Palas provides innovative touchscreen products, many of which are customised to suit customer needs. Popular single, gesture and multi touch screen applications include touchscreens and touch screen monitors for retail point of sale, banking & finance, foodservice, hospitality, self-service, industrial, healthcare, gaming and interactive digital signage. Throughout its history, Palas has focused on innovative technologies that make using computers as simple as touching the screen.
E-Governance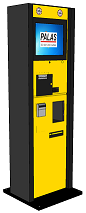 Palas based touchscreen kiosks are part of the e-governance initiative in many states. Land records, details of government schemes, applications for birth certificates.
Smart City Kiosk set up across the city, these Kiosks, with an easy to use software interface using the fast response of the in-built capacitive touch screen, enable citizen to access services such as : Informational Services • Maps of the city, including nearby services such as hotels, government offices, shops, tourist attractions • Information about e-governance services • Information about upcoming events • Information about air quality (by integration with external environment data) • Emergency contact numbers such as hospitals, police, fire, etc. • Messages from the Govt, such as "Swach Bharat", or "Beti Bachao" and similar Transactional Services • Citizens can use the Digital Smart Kiosk for making digital payments using e-wallet, debit card, credit card, and pay bills for services such as utility bills for government services such as electricity, water, etc., • Authentication using Aadhaar • Apply for Government services such as birth/death certificates, • Other Citizen services • Tickets for the events around the city • Booking of rail tickets after creating an account with IRCTC, provided they have a mobile phone for authenticating OTPs Emergency Services • An Emergency call button is present on the kiosk to trigger emergency communications with CCC. As the Emergency Call Button is pressed, the call goes to the operator at the CCC from where it may be routed to the concerned department • The integrated PTZ CCTV can be monitored by an operator at the CCC . When the emergency button is pressed, the PTZ camera can focus on the person using the button with a video feed at the CCC
Retail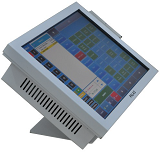 Touch-enabled retail systems cover a broad range of applications found in both supervised and public-access environments. Retail applications can include:
* Point of Sale (POS)
* Digital Signage
* Self Service
* Foodservice
* Hospitality
* Point of Information (POI)
Palas customers in retail market include GKB opticals, FBar, Defence Bakery, Hard Rock Cafe, Relaince Retail, Wills Lifestyle, Golf Works, DLF, Miraj Cinemas, Cinemax, Sathyam Cinemas, Mantri Mall, Royal China, Delhi Club House.
Banking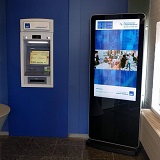 Touchscreens has replace traditional push buttons on ATM's allowing for more features and selections to be represented on less surface area. Information kiosks provide a low cost solution for giving account information. With simple-to-use menus, user friendly touch systems allow customers to easily access account information. Account balances, last debits/credits, are easily retrieved. A statement of account can be printed on demand. In India, Palas products are being used in Citibank, HDFC Bank, Andhra Bank, Bank of Maharashtra, PNB, Bank of Punjab.

Indian Railways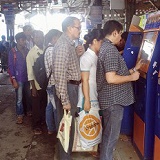 Indian Railways and Palas have always been pioneers. Way back in 1999, Train enquiry information kiosks were launched by us using the then unheard of touchscreen technology. Over the years many more applications have been developed by the Railways, of which some are:
* Passenger Operated Enquiry terminal
* PNR Status
* Automatic Ticket Vending Machines
* Crew Management System for rail lobbies
* Workshop management

Transportation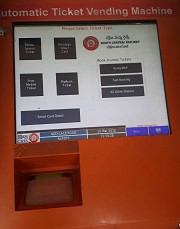 Small non-networked portable devices used in automobiles and boats provide users with up-to-date navigation and directions.
Information and check-in kiosks are usead at Benguluru, Mumbai, New Delhi airports to dispense tickets and allow the purchaser to select the class of travel and specific seats. Kiosks are being extended beyond traditional transportation depots to the outer reaches of towns enabling customers to purchase tickets outside traditional transportation terminals. Entertaining travelers during long trips with personal seatback displays that provide access to music, movies and games for travelers of all ages. Transportation applications can include:
* Navigation Devices
* Ticketing Systems
* Seatback Entertainment Systems

Industrial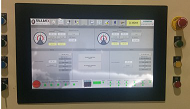 Light-industrial applications use small- and large-scale manufacturing equipment to process raw materials or food ingredients into finished products. This processing equipment uses automated controls to monitor and adjust various aspects of the manufacturing line. Transport equipment can also be used to move material or finished goods from one stored location to another.
Industrial applications can include:
* Manufacturing Process Controls
* Food Processing
* Logistics and Handling Equipment
Palas customers include IFFCO, Ford, HSIL, Mahindra, Samsung, Honda etc
Entertainment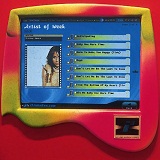 Stand-alone or networked entertainment machines provide patrons with a variety of games and on-demand music. These games can be stand-alone machines or networked devices where players at separate tables or even in different venues can compete against each other. These are "pay for play" machines and can be found in arcades, bars, pubs, restaurants or other location where people gather.
Entertainment applications include:
* Amusement Arcade Games
* Amusement-with-Prize Games / Skill-with-Prize Games
* Bartop Games

HealthCare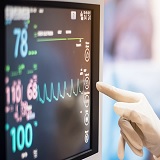 Networked computer systems help the healthcare community streamline and decrease costs by accessing central data banks of patient information and decreasing the use of paper records. Touch interfaces are used with these systems to access patient history, billing information, aid in diagnosis and educate patients on treatment options.
Healthcare applications can include:
* Medical Records Access
* Pill Dispensing Equipment
* Bedside Patient Controls
* Diagnostic Equipment

Gaming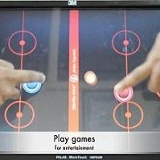 Touchscreens are used in many systems including video lottery terminals, bartop games, jukeboxes and lottery ticket dispensing machines, in restaurants and casinos. Multiple games are possible on a single machine giving users the option to play poker, blackjack, solitaire, trivia, cricket and even finger painting.