Industrial Software
Click here to download
WIS and Control Plans at the touch of a finger. Easily updated across the plant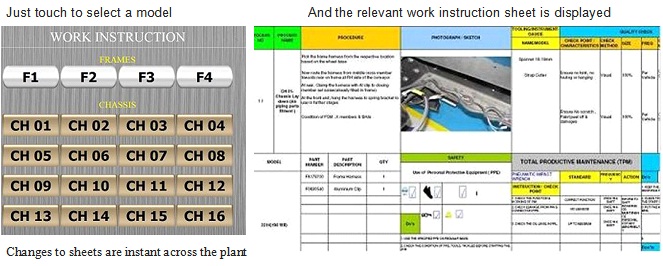 Enter data easily, on the plant floor, and view it from anywhere
Employees can choose the product, quality parameters, production numbers by simply touching choices on the screen. Large, intuitive buttons make operation very simply and quick. Data displayed and generated is stored on the server through the LAN network. In a typical application, this data can be accessed by in-house ERP systems and integrated into management reports.

Palas Touch Systems are in use on plant floors in India and overseas in a large number of industries with an amazing variety of uses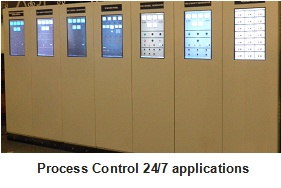 Machine tool control
Process Control, mounted on equipment and in the control room
Web view and vision control in high speed printing machines
Dashboard information
Employee suggestions and grievances
Air Traffic Control with Palas Ultra high resolution displays
Palas Visitor Check-In Kiosk Software
Control access to your facilities and streamline visitor check-in and check-out.

On-the-spot visitor data / photo capture and visitor pass printing
Easy employee detail updates through network
Email alerts to employee
Optional SMS notification to employee and visitor
Optional pre-approved Visitors with PIN sent to visitor by SMS
Multi gate functionality for entry-exit tracking across number of gates in large enterprises
Customised analysis and reports for management team
Minimal hardware specification required
Software available at Rs. 8,000 only.
Also available slim kiosk enclosure with
1) Fast 17" touch screen
2) HD camera
3) High-speed thermal printer
4) Biometric scanner
5) PALAS Visitor Check-In Kiosk Software
@ Rs. 98,000 only. Duties, taxes and freight extra
Brochure